1. Last Friday we went to see Madagascar Live at the Orpheum. We all really like the Madagascar films and we really enjoyed it live. Luckily, everyone who went to see Shrek, The Musical got a special discount code for this show. Our tickets were only $15 per person for really good seats. Not bad! Unfortunately, as soon as you walk into the theater, you're smacked in the face by the ridiculously expensive souvenirs,... which cost us almost as much as our four pack of tickets. Ugh!
2. The kids and I are
somewhat
totally addicted to this game and play it on my phone CONSTANTLY! And the funny thing is that I am so not into games.
Have you played it yet?
OMG! It is hilarious!
3. I got to spend ALL DAY (10:00am-10:00pm) Saturday with all kinds of fun crafty women at Eclectica's Pizza Crop. I scrapbooked. Not for a class, but for myself. I seldom get to do that anymore.
It was nice!
4. The other night I was browsing our local Craigslist and found a posting for a "Vintage Retro Loveseat". I was intrigued, so...
I clicked.
I called.
I saw.
I bought.
Scott and I are going to pick it up on Wednesday. I am so excited. It is adorable! Can't wait to share it with you guys.
5. Once upon a time I used to watch American Idol. But Simon Cowell and his unnecessary badgering and Paula Abdul and her crazy talk about souls and auras were just too much for me. So I stopped watching. And haven't for many seasons. I didn't even watch when Ellen was judging. But I am loving it this year. I really like the new judges. I think Steven Tyler pretty much ROCKS! And I really like some of the contestants this season, especially: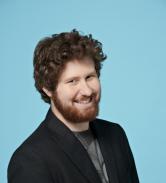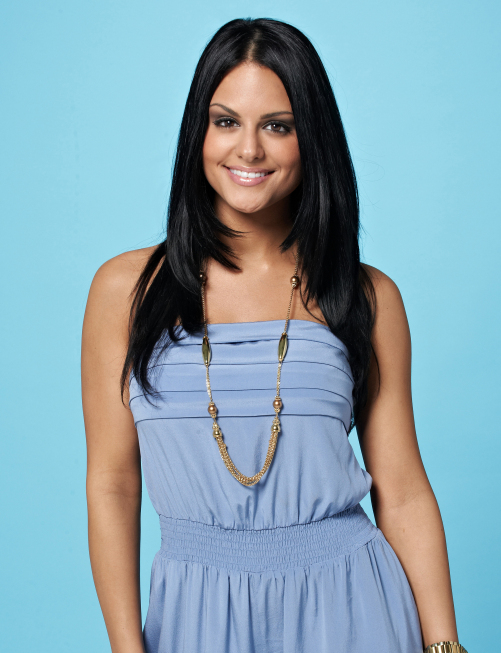 6. I am currently in LOVE with, and cannot get enough of, Jack Johnson, Jason Mraz, and Ray LaMontagne's music. I could listen to it all day long.
7. I am right on track with my reading challenge goal of 35 books in 2011. This makes me happy. I so love reading a good book! I'm also enjoying being a part of
Goodreads
. Please be sure to look me up if you happen to be a part this awesome book-loving network. Oh, and also, if you have any book recommendations, please feel free to share. I'm always looking for a good read.
8. Ricky Martin was just in Puerto Rico for a weekend full of concerts. I swear, EVERY. SINGLE. ONE of my female Puerto Rican friends (at least all the ones who I'm friends with on FB) went to at least one of his concerts. Their concert photos are ALL over my Facebook news feed. OK, so maybe I am just a tad bit jealous... and bitter.
Hello, gorgeous!
And yes, before you go there, I am well aware.
9. Parenthood is finally back this week. Have I told you lately how much I love this show? It is one of my all time favorite TV shows.
10. I adore this photo of my sweet girl.