Scott and I went to see this tonight: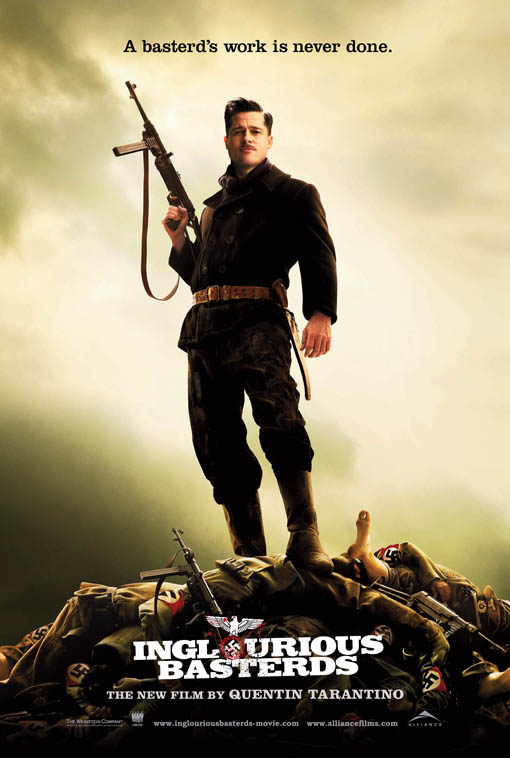 and although I was somewhat skeptical at first, I mean Quentin
Tarantino
is quite a bit out there for my own personal taste, I must admit I thoroughly enjoyed it. I am a HUGE fan of Brad Pitt and he certainly did not disappoint in this one. He was terrific!